Ohio County Occupational Estimates Reports
The Ohio County Occupational Estimates Reports show estimated employment counts for occupations in each county. These reports show:
The education typically needed for each occupation
The work experience and training usually needed
If the occupation is a STEM career
If the occupation is an Ohio Top Job. Top Jobs are in demand, support the health and well-being of families and communities, having promising futures, and empower people with 21st-century skills. 
The occupations in these reports are listed by Standard Occupational Classification. This is a federal standard used for data collection purposes. 
To view a county's report, click on the county link below the map: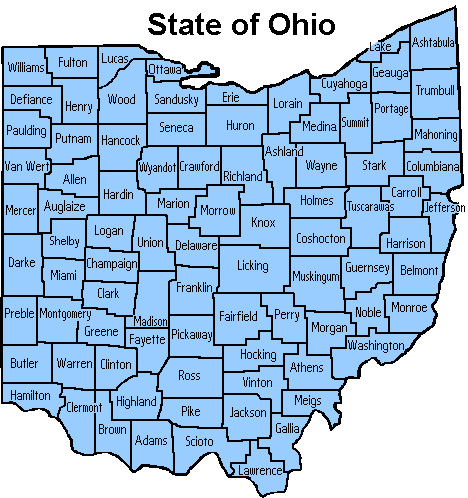 The reports are constructed from the industry staffing patterns used in the Occupational Employment and Wage Statistics (OEWS) program. For more information about the report, including source, methodology, and limitations, click [here]. See below for additional materials: